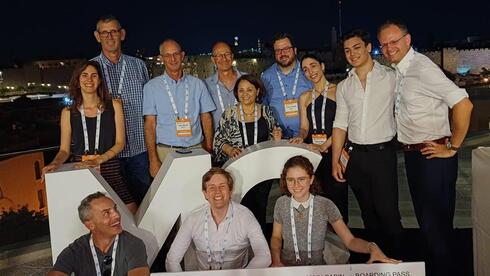 MassChallenge Israel unveils winners of the 2023 early-stage accelerator
The winning companies will go on an all-expenses paid investor roadshow to Boston and New York to meet with investors, customers, partners, officials, and business leaders
MassChallenge Israel, the local hub of the global network of innovators has announced the winners of the 2023 Early-Stage Accelerator Program. Unveiled at the 2023 Finale event, which took place on Monday evening in Jerusalem, the winning companies will go on an all-expenses paid investor roadshow to Boston and New York to meet with investors, customers, partners, officials, and business leaders.
The finale marked the culmination of a four-month intensive program designed to empower and support entrepreneurs and startups to advance their businesses to the next level. The nine winning startups were selected by judges from among MassChallenge Israel's community of volunteer experts and mentors. Companies were assessed based on the demonstration of a clear business strategy, the potential positive impact in their respective industries on a global scale and progress achieved over the course of the program.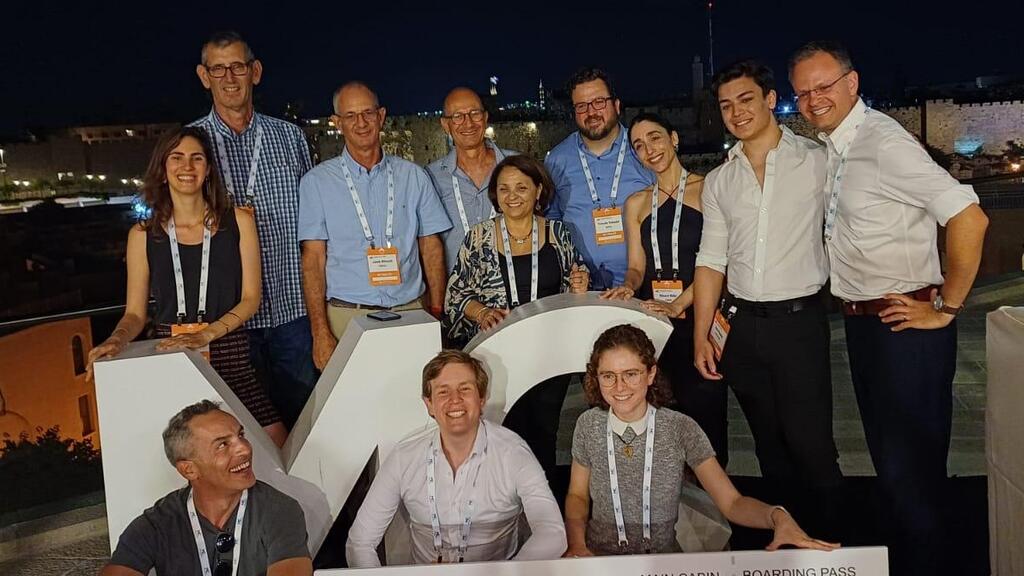 "Over the past week, through eight panels of the final judging round and during Investor Day, we have heard that the quality of these founders and their passionate pitches truly stand out in today's early-stage market," says Aaron Zucker, Executive Director of MassChallenge Israel. "This is a testament to the inspiring work achieved by these founders over the past several months to realize their impactful vision for a better world, supported on their journey by our expert judges and mentors and the amazing MassChallenge team."
The 2023 MassChallenge Israel winners are:
Amis AI (Colombia) – is the platform that identifies and solves school shootings, precursors, and student mental health issues.

CODA (Israel) – a cloud-based AI platform for simultaneous translation of a spoken language into sign language, making the world accessible to the hearing impaired.

H2Oll (Israel) – produces high quality, reliable, and affordable water from air, where other alternatives fail.

McFly (Israel) – is replacing the need for helicopters with their heavy-lifter, compact, portable, utility drone for logistics, energy, infrastructure, and security needs.

Origametria (Israel) – is an innovative edtech platform using AI and origami to successfully teach geometry to students who have previously found it challenging.

Pregnantech (Israel) – is developing a non-surgical device for delaying pre-term birth, aiming to reduce global rates of child morbidity and mortality.

RealizeMD (Israel) – anonymizes facial features of before and after imaging for medical procedures, to ensure trust and privacy between patients and providers.

Servr (United Kingdom) – is a guest experience platform, bringing hotels into the digital era and enabling them to offer a paramount level of service with the fastest AI integration on the market.

TextRe (Israel) – is converting mixed blends of textile waste into up-cycled sustainable materials replacing virgin high-CO2 footprint materials.
DairyX – a company creating animal-free and clean label dairy products utilizing precision fermentation without compromising taste – was selected as the Top Performer of the 2023 Better Plate Track in collaboration with the Modern Agriculture Foundation. H2Oll, McFly and TextRe took part in the Climate and Environment Track sponsored by Arc Impact.
MassChallenge Israel also introduced its new Managing Director, Motti Sigel, at the event. A past winner of the Early-Stage Accelerator Program in 2018, and a serial entrepreneur, Sigel has significant experience in building and developing startups from concept through commercialization. He has founded four companies, sold one, and raised over $40 million over the course of his entrepreneurial journey.
MassChallenge Israel is supported by the Israeli government through the Ministry of Jerusalem and the Jerusalem Municipality's Jerusalem Development Authority (JDA). Over 375 alumni companies have graduated from the Early-Stage Accelerator program. Previous winners include Beewise, Genetika+, TriEye and C2A-Security. MassChallenge Israel alumni have gone on to raise over $1.1 billion collectively.