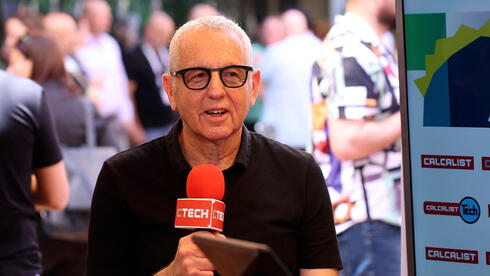 CTalk

"You have to take into account that there could be a recession"
Zvika Schechter, General Partner at Crescendo Venture Partners, discusses the potential fallout from an economic recession
"Everybody has the same slogans, I have been personally in all the crises," explained Zvika Schechter, General Partner at Crescendo Venture Partners. "I was there in 2000, the dot com bomb, I was around in 2008, I was even in 1987 when there was a financial crisis. When the Corona started, everyone was saying the same thing."
Crescendo was started in 2019 when its three founders left Giza Venture Capital to form a firm that would focus on the early stage B2B and enterprise software space. Schechter, who has many years of experience, outlined what companies could do in uncertain times like these.
"Of course, the idea is to try to be efficient, save money, don't focus on growth," he continued. "Unfortunately, because there was cheap money in the market, and a lot of money, we companies spent too much money and grew at any price. Today we try to bring more rationalization to try to have money for at least 24 months. At the end of the day, every company is unique. You have to take into account that if there will be a recession, and no one knows exactly but there are rumors there will be a recession, you have to be taking into account that some customers will also slow their acquisition."
You can watch the entire exchange in the video above.